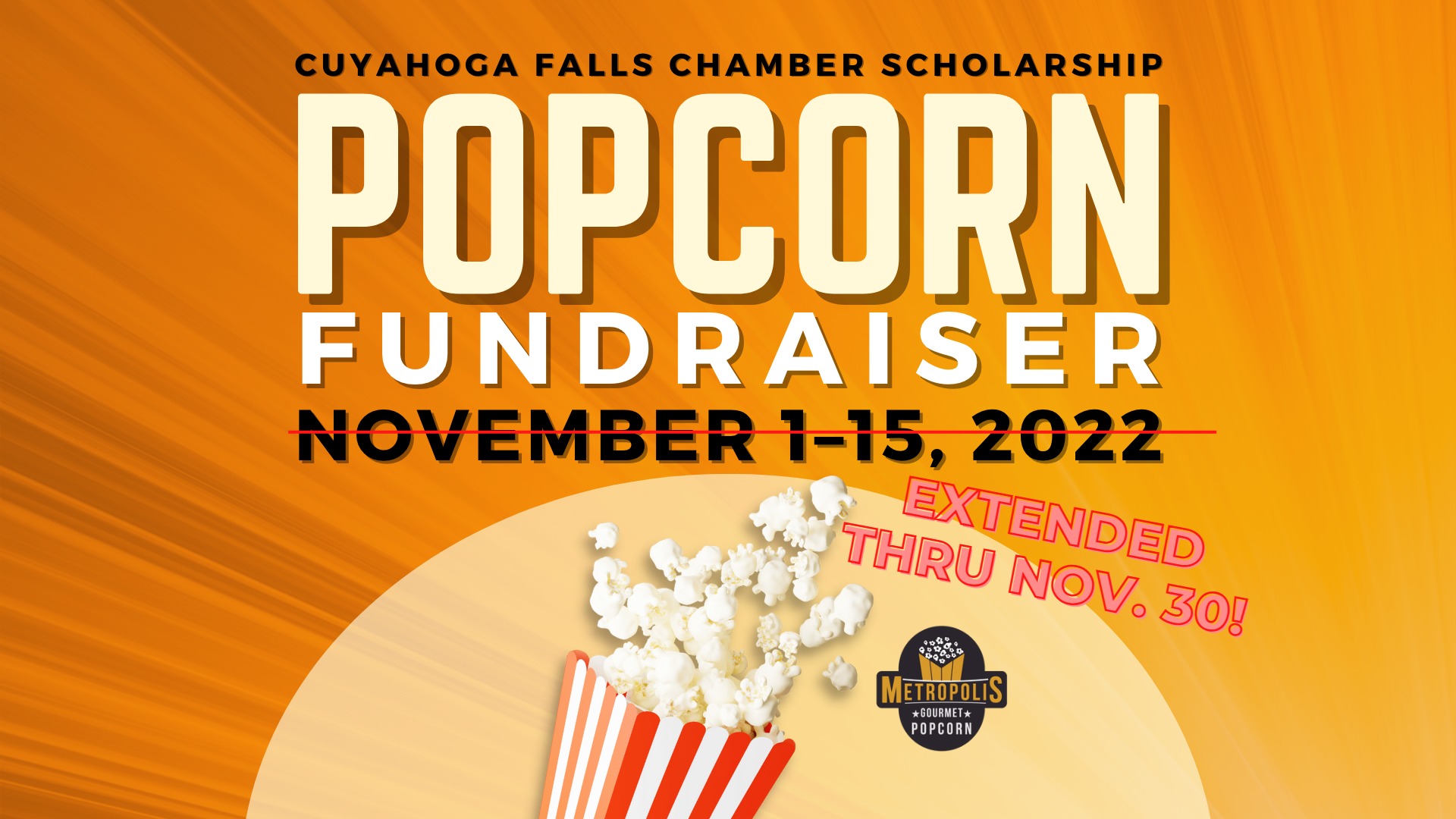 Love popcorn? Here's a great way to enjoy it and help a great cause. Join us in raising funds for the Chamber Foundation's Scholarship Fund by participating in our annual POPCORN FUNDRAISER! Choose from 40+ flavors made locally by Metropolis Popcorn. 40% of all sales benefit the Scholarship Fund. 
🍿Enjoy yourself or give as gifts. 
🍿Earn a $10 Target gift card for every $200 in sales! 
🍿Plus there's FREE shipping on orders of $100 or more. 
Orders must be placed online by November 30th  in order to benefit the fundraiser. Use this link: bit.ly/CFPOP2022
Sample Flavors:
Chocolate Pretzel: $19
Midnight Caramel: $19
Cheesy Jalapeno: $14
Salted Caramel: $19
Caramel Peanut: $19
Caramel Butter: $17
Buffalo Ranch: $14
Super 3 Cheese: $14
Birthday Cake: $19
Chicago Style: $17
Theater Style: $10
Puppy Chow: $19
Sweet Heat: $19
Tutti Fruity: $17
Cheddar: $14
The Cuyahoga Chamber of Commerce Foundation awards scholarships to graduating seniors and returning adult students to help them pursue educational opportunities and training programs that support their professional development and contribute to their career goals.